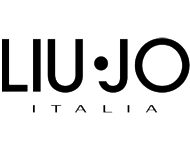 Mall Location:
Ground Floor
Open hours:
Sat to Thur – 10 am to 10 pm; Friday – 2pm to 10pm
Phone Number:
+968 24593405
Liu Jo
High end Fashion brand for Women, based in Italy with a slew of stores worldwide. Pioneers in denim and trendy, young fashion they are renowned among fashion bloggers and the glitterati. Liu Jo appeals to the tastes and needs of a broad spectrum of consumers. Liu Jo is an upscale and glamorous ready-to-wear clothing line for women with particular emphasis on details. The line takes inspiration from East to West in unexpected combinations of fabric, cut, color and style.
From the slim and flirty silhouette of a sheer one-piece nude-colored dress paired with an asymmetrical light knit cardigan to the deconstructed jewel-toned top matched with tailored, form-fitting pants and the spiffy short camel-brown trench coat with a girly, frilled black top and ankle-length leg-hugging pants, the Liu Jo look is fashion-forward, glammed–up or dressed-down. The attractive and versatile pieces primed for fashion mash-ups embody the spirit of the Liu Jo woman: modern, spontaneous, feminine, sexy and comfortable in her own skin.