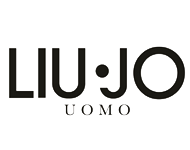 Mall Location:
Ground Floor
Open hours:
Sat to Thur – 10 am to 10 pm; Friday – 2pm to 10pm
Phone Number:
+968 24597329
Liu Jo Uomo
First established in 1995 by brothers Marco and Vannis Marchi in Modena, the label has built a reputation for its fine craftsmanship and elegant aesthetic, showcased across men's Liu Jo jeans, sportswear, tailoring and outerwear. Today, men's Liu Jo jeans make a striking addition to any man's off-duty look. Expect to find premium denims, classic cuts and original washes, so that whatever your style, these pieces will instantly elevate your everyday ensembles.
In keeping with the fast changing world of fashion Liujo Men have not limited themselves to classic wear but have broadened their horizon to the more upbeat line of fashion and has since been successful to expand into full collections of ready-to-wear apparel, defined by its impeccable Made in Italy craftsmanship, directional designs and bold use of color. A favorite of discerning gentlemen all-over the world, men's Liu Jo clothing is your ticket to a sleek, sophisticated closet. They offer everything from luxury denim jeans to playful knitwear in bright color pops 'keeping you effortlessly stylish whatever your pursuit.